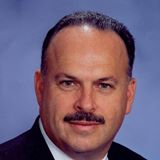 Profile
Charles L. Decker Jr., Sales Associate
Charlie joined Jack Pedersen Realty in November 2012.
Charlie began his Real Estate Career in 1999 in South Plainfield, New Jersey and has aggressively progressed up to an Award Winning Sales Associate and Manager.  Charlie has a diversified portfolio with knowledge of Residential Sales, Listings and Rentals, Commercial Sales, Listings and Leasing, Commercial Businesses, Land and New Construction.
Charlie is Certified in Short Sale and Foreclosure and a Certified Broker Price Opinion Specialist.  He has received the following Real Estate awards:  Quality Service Award, NJAR Million Dollar Club, and Gold Associate Award.  Charlie is a member of Who's Who in Business Leaders. 
Charlie has held various positions including Fleet Manager, Maintenance Field Supervisor, Construction Field Supervisor and Property Manager.  Charlie has been responsible for over 1.5 million square feet of Critical Network off space, Nationwide Security for Network Sites and the 24/7 management of a heliport.
Charlie and his family reside in South Plainfield.  Charlie likes to spend time with his family and volunteers his time to help our community. He is a member of the South Plainfield Volunteer Department Exempt Association, Life Member of the South Plainfield Junior Baseball Club, South Plainfield Elks, South Plainfield High School Musical Arts Parents Association, Coaches Care associated with JFK Medical Center in Edison, South Plainfield Ski Club, New Jersey Federation of Baseball Umpires, and coaches various recreation programs.
Whether you are buying or selling your home, you deserve superlative care and attention. At Jack Pedersen Realty, we are privileged to serve your needs and exceed your expectations.  Through our Strengths, Experience, and positive Results, we combine leading Technology and Marketing Strategies with the strength of our people for a positive experience.